In the dynamic landscape of fitness trackers, Fitbit continues to set the gold standard with its innovative and versatile devices. The Fitbit Charge 6, the latest gem in the Charge series, not only maintains the brand's sleek design but also introduces cutting-edge features and seamless Google integration. In this comprehensive review, we'll delve into every aspect of the Fitbit Charge 6, from its design and fitness tracking capabilities to advanced health monitoring, stress management tools, and seamless Google connectivity.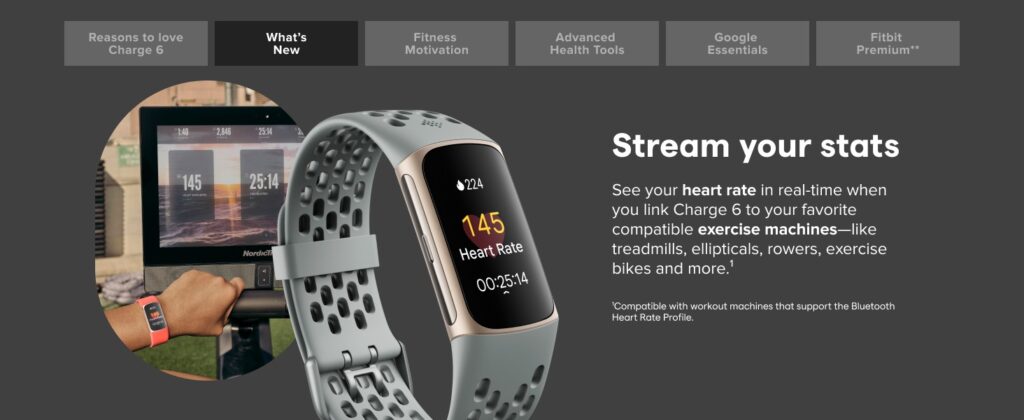 BUY NOW
Design and Comfort:
Fitbit's commitment to a sleek and minimalist design is evident in the Charge 6. Its lightweight construction ensures comfort during daily wear, whether you're at the gym, running errands, or enjoying a night out. The vibrant color touchscreen display adds a touch of sophistication, and the customizable clock faces let you personalize your experience to match your style.
Enhanced Fitness Tracking:
For fitness enthusiasts, the Fitbit Charge 6 is a dream come true. With over 40 exercise modes, including running, swimming, cycling, and more, the tracker ensures accurate monitoring of your workouts. The built-in GPS enhances precision in pace and distance tracking, while the Active Zone Minutes feature optimizes workout intensity for maximum calorie burn.
Advanced Health Monitoring:
Moving beyond standard fitness tracking, the Fitbit Charge 6 excels in comprehensive health monitoring. The advanced ECG app can detect potential signs of atrial fibrillation (AFib), a valuable feature for heart health. Additionally, the tracker monitors blood oxygen saturation (SpO2) levels, providing insights into respiratory health.
Google Integration:
A standout feature of the Fitbit Charge 6 is its seamless integration with Google apps and services. From controlling YouTube Music directly from your wrist to streaming music without a phone, receiving app notifications, and even making contactless payments with Google Wallet—this integration elevates the tracker to a smartwatch-like level.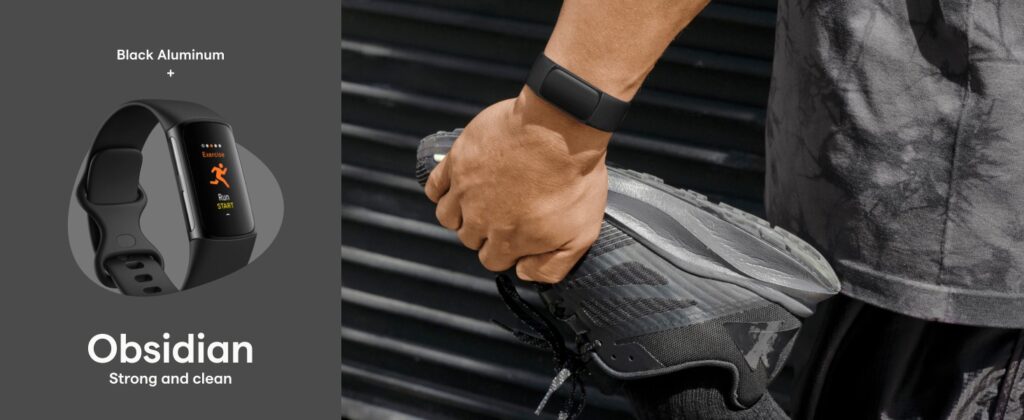 BUY NOW
Stress Management and Sleep Tracking:
Prioritizing overall well-being, the Fitbit Charge 6 offers comprehensive stress management tools. On-demand stress management sessions guide you through relaxation techniques. The tracker also excels in sleep tracking, analyzing patterns and offering personalized insights to enhance sleep quality.
Additional Features:
The Fitbit Charge 6 doesn't stop there—it's packed with additional features. A built-in timer and stopwatch cater to interval training and precise workout timing. With water resistance up to 50 meters, the tracker is perfect for swimming and other water activities, expanding its usability.
Overall Impression:
The Fitbit Charge 6 strikes a remarkable balance, seamlessly blending fitness tracking, health monitoring, and smartwatch functionality. Its sleek design, coupled with the integration of Google services, positions it as an exceptional choice for those seeking a holistic approach to health and fitness.
Pros:
Advanced health monitoring with ECG app and SpO2 tracking
Seamless Google integration with YouTube Music, Maps, and Wallet
Comprehensive fitness tracking with 40+ exercise modes and GPS
Stress management tools and detailed sleep tracking
Water-resistant up to 50 meters
Cons:
Battery life could be improved
Some features may require a Fitbit Premium subscription
Conclusion:
In conclusion, the Fitbit Charge 6 stands as a powerful and versatile fitness tracker, appealing to a broad spectrum of users. Whether you're a fitness enthusiast or someone prioritizing overall wellness, the Charge 6's advanced features, sleek design, and seamless integration with Google make it an outstanding choice. While improvements in battery life could enhance its overall appeal, the Fitbit Charge 6 remains a frontrunner in the world of fitness trackers. Elevate your fitness journey with the Fitbit Charge 6 today!
Frequently Asked Questions (FAQ):
Q1: Is the Fitbit Charge 6 suitable for swimming?
Yes, the Fitbit Charge 6 is water-resistant up to 50 meters, making it ideal for swimming and other water activities.
Q2: What health conditions can the ECG app detect?
The ECG app can detect potential signs of atrial fibrillation (AFib), a common heart rhythm irregularity.
Q3: Does the Fitbit Charge 6 require a Fitbit Premium subscription for all features?
While many features are available without a subscription, some advanced features may require a Fitbit Premium subscription.