When it comes to budget-friendly smartphones, the HONOR X5 Plus stands out as a true contender. Offering impressive features at an affordable price point, this device has garnered attention for its large battery, camera capabilities, and expansive display. In this comprehensive review, we'll delve into the key aspects of the HONOR X5 Plus and see how it performs in real-world scenarios.
Design and Display: Stylish and Sturdy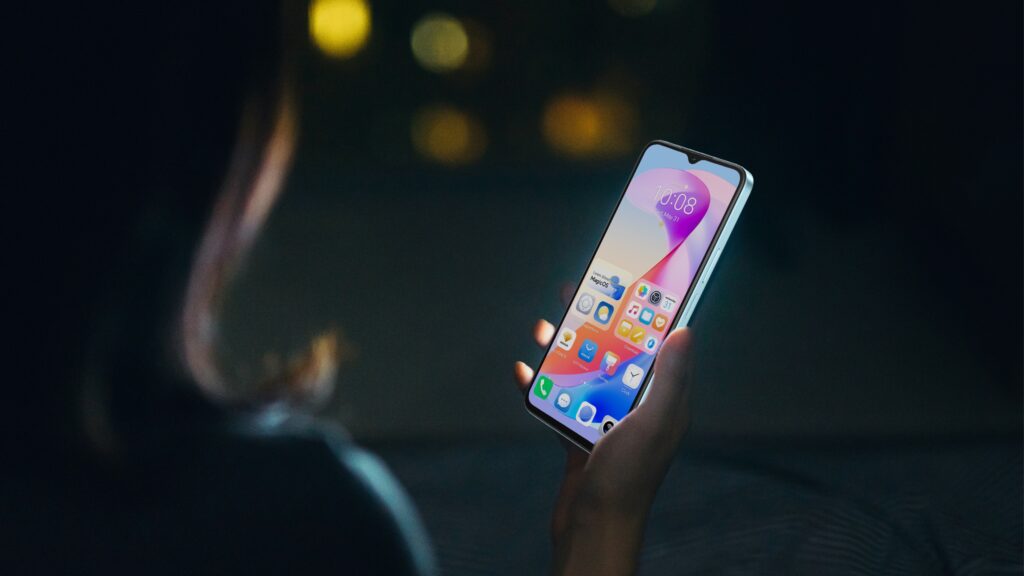 The HONOR X5 Plus boasts a simple yet stylish design, with a plastic back and frame that exude durability. Available in two attractive colors, Cyan Lake and Midnight Black, this smartphone combines aesthetics and robust construction seamlessly.
The device sports a spacious 6.81-inch IPS LCD display with a resolution of 1640 x 720 pixels. This results in a bright and crisp screen with excellent viewing angles. Notably, the display features a 90Hz refresh rate, delivering a smooth and responsive user experience.
Performance: Budget-Friendly, No Compromises
Under the hood, the HONOR X5 Plus is powered by the MediaTek Helio G25 processor. While it falls within the budget-friendly category, this processor is more than capable of handling everyday tasks with ease. Accompanied by 4GB of RAM and 128GB of storage, the device offers a commendable combination of power and space, especially considering its price point.
Camera: Capturing Moments with Precision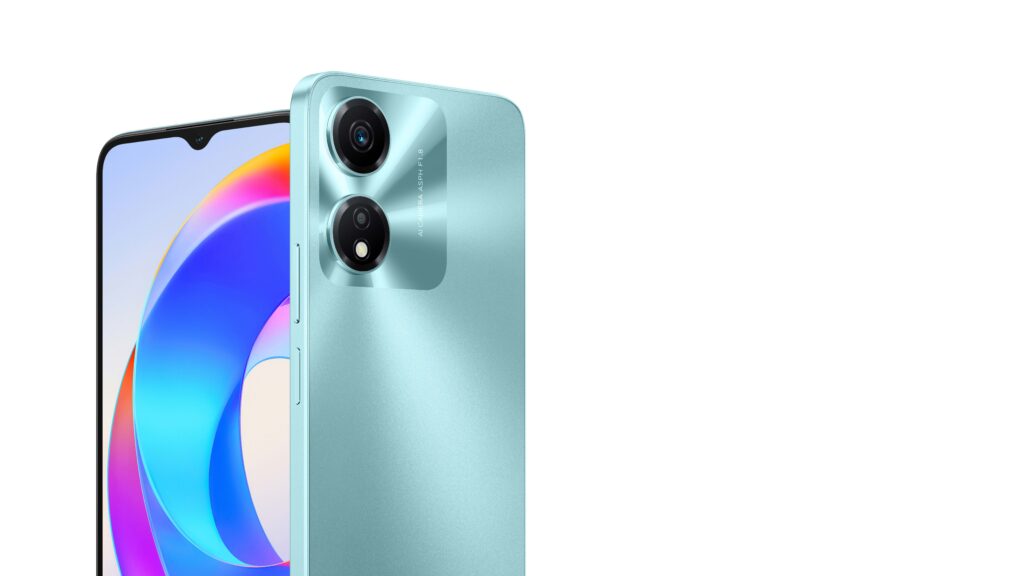 One of the highlights of the HONOR X5 Plus is its triple-lens rear camera system. Anchored by a 50MP main sensor, it also includes a 2MP macro sensor and a 2MP depth sensor. For selfies and video calls, there's a 5MP front-facing camera.
The rear camera system excels in various lighting conditions, capturing fine details and providing the versatility needed for close-up and portrait shots. Additionally, the front-facing camera delivers excellent selfie quality.
Battery Life: All-Day Power
With a robust 5200mAh battery, the HONOR X5 Plus ensures that you won't be left searching for a charger halfway through the day, even with heavy use. Furthermore, the phone supports 22.5W fast charging, allowing you to quickly replenish the battery when necessary.
Software: A Smooth User Experience
The HONOR X5 Plus runs on Magic UI 6.1, built on the foundation of Android 12. This user interface offers a clean and user-friendly experience, enhanced by features such as dark mode, reading mode, and a game mode for a seamless user experience.
Price and Availability: Affordable Excellence
Available for just €199, the HONOR X5 Plus offers exceptional value for money. It ranks among the best budget-friendly smartphones in the market, making it an enticing choice for those seeking both quality and affordability.
Additional Features
In addition to the information provided, the HONOR X5 Plus includes several noteworthy features:
A side-mounted power button with an integrated fingerprint sensor.
Bottom-mounted speakers and a headphone jack on the top.
Support for dual SIM cards.
Compatibility with 5G connectivity.
A pre-installed screen protector for added convenience.
Pros and Cons: An Overview
Pros:
Large battery for extended use.
Excellent camera capabilities.
Spacious, high-quality display with a 90Hz refresh rate.
Affordable price tag.
Cons:
MediaTek Helio G25 processor, while budget-friendly, may not satisfy power users.
Plastic back and frame design.
Overall Verdict: A Top Choice for Budget-Friendly Shoppers
In conclusion, the HONOR X5 Plus shines as a top contender among budget-friendly smartphones. With its sizeable battery, impressive camera setup, and vibrant display, it delivers exceptional value for its affordable price. If you're in the market for a smartphone that combines quality and budget-friendliness, the HONOR X5 Plus is a strong choice.