Founded in 2004 by Mark Zuckerberg along with fellow Harvard students Eduardo Saverin, Andrew McCollum, Dustin Moskovitz, and Chris Hughes, Facebook has grown over the past 18 years from a college social network into one of the world's most influential and powerful tech companies now known as Meta.
The Origins of Facebook
As a sophomore computer science major at Harvard in 2003, Zuckerberg began developing an online directory of all the students at Harvard that he called Facemash. The site allowed visitors to compare two student photos side-by-side and vote on who was more attractive.
Though Facemash was quickly taken down by Harvard administrators, it gave Zuckerberg the idea for a social network for Harvard students. On February 4, 2004, Zuckerberg launched TheFacebook.com from his Harvard dorm room.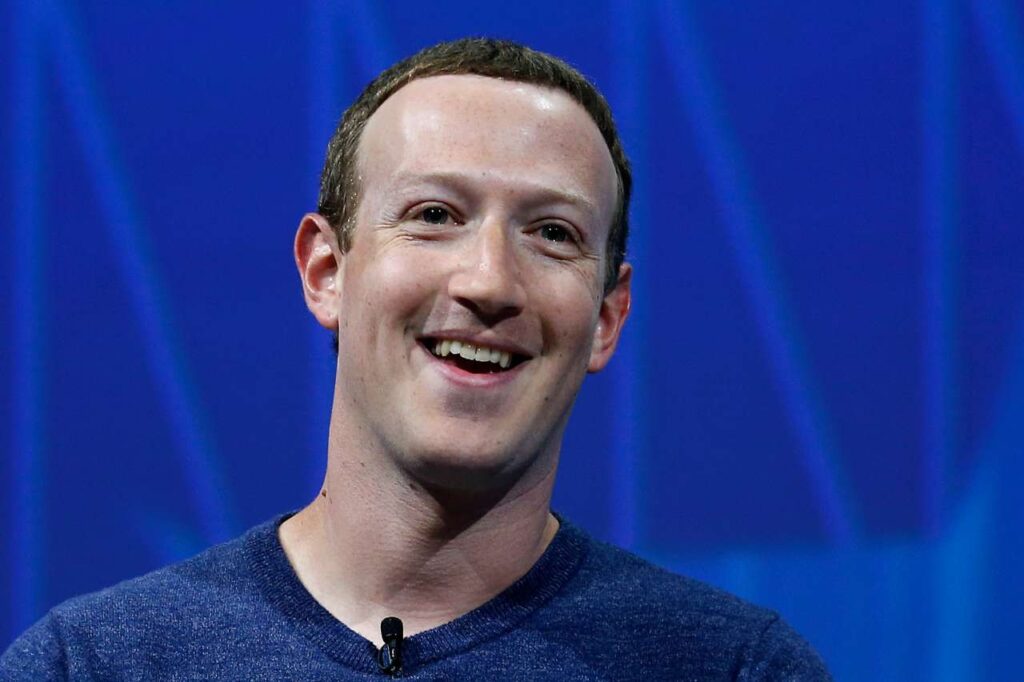 The site was an instant hit on campus, with more than half of all Harvard undergraduates signing up within the first month. Zuckerberg soon expanded the network to other Boston-area schools like MIT and Boston University.
After considering dropping out of Harvard to focus on Facebook full-time, Zuckerberg decided to take a leave of absence and moved Facebook's operations to Palo Alto, California. He soon brought on his Harvard roommate Dustin Moskovitz as Facebook's first employee.
Early Growth and Success
In 2005, Facebook expanded beyond college campuses, allowing high school students, professionals, and eventually everyone to sign up. Some of Facebook's early innovations included the News Feed and the Like button, which helped drive user engagement.
An crucial development came in 2006 when Facebook introduced its API platform, allowing external developers to build apps on top of Facebook and integrate with its platform. This move opened the floodgates for apps like FarmVille, Causes, and Spotify to leverage Facebook's social graph and drive tremendous user growth.
In 2007, Microsoft purchased a 1.6% stake in Facebook for $240 million, valuing the company at around $15 billion at the time despite minimal revenues. That same year, Facebook launched its platform for brands and advertisers, finally monetizing its fast-growing user base.
These moves set Facebook on a trajectory to dominate social media and cement its position as one of the most important tech companies in the world.
International Expansion and IPO
Facebook continued its meteoric rise, reaching 100 million users in 2008 and opening its first office outside the United States in Dublin, Ireland.
In 2012, Facebook held its long-awaited initial public offering, valuing the company at an astounding $104 billion – the highest valuation up to that point for a newly public company. The IPO was viewed as a watershed moment for Facebook, marking its transition from a private college-born startup to a public company under intense scrutiny.
Facebook's user growth, mobile adoption, and revenue from advertising continued expanding exponentially in the years following its IPO. Facebook acquired Instagram in 2012 for $1 billion, which later proved to be a smart bet as Instagram itself grew to over 1 billion monthly users.
Scandals and Scrutiny
As it entered its second decade, Facebook encountered heightened scrutiny over its data privacy practices in light of several major scandals.
In 2018, it was revealed that the political consulting firm Cambridge Analytica improperly obtained data on 87 million Facebook users for targeted political advertising. Facebook CEO Mark Zuckerberg was called to testify before Congress and the company was fined $5 billion by the Federal Trade Commission.
Facebook faced controversy again in 2021 when whistleblower Frances Haugen leaked internal documents showing the company was aware of many harms caused by its platforms, including the spread of misinformation, hate speech, and negative effects on teen mental health. This sparked renewed criticism and calls for regulation of social media.
—>Recommended
The Meta Rebranding
In October 2021, Mark Zuckerberg announced that Facebook, Inc. would change its corporate name to Meta Platforms, Inc. The rebranding signified the company's pivot towards being a "metaverse" company focused on virtual and augmented reality.
While the Facebook app remains Meta's most widely used product, the company is staking its future on the metaverse – an immersive virtual environment accessed through devices like VR headsets. Meta is investing billions into metaverse hardware, software, and content.
The Future of Meta
Today, Meta is valued at over $400 billion and is one of the most influential technology companies in the world. Facebook alone has close to 3 billion monthly active users worldwide. Instagram exceeds 1 billion users, with billions also using Meta's other apps like WhatsApp and Messenger.
However, Meta faces many challenges going forward. It needs to rebuild user trust and ward off intensifying government antitrust scrutiny in the US and Europe. It also faces stiff competition from TikTok and must successfully transition towards being a metaverse company.
If one thing is clear from its origins in a Harvard dorm room, Facebook has proven adept at adapting to emerge stronger from crises and transformations over its 18 year history. Meta will aim to continue leveraging technological innovation to maintain its dominance in social media while pioneering the new frontiers of virtual and augmented reality technology.